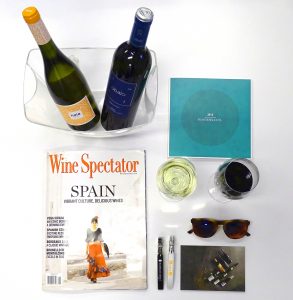 The new Wine Spectator's issue has been recently realeased and it includes a list of recommended wines by Thomas Mathews'. After tasting more than 725 wines he has made a report in which he highlights Obalo Reserva 2010 as Top Wine scored with 93 points  and Naia 2016 as Top Value with a score of 90 points.
"Big and bold, this red shows plum, licorice, tar and coffee flavors. Austere but harmonious, in a savory style, with muscular tannins giving this formidable structure", says Mathews about Obalo Reserva 2010.
In Naia "toasy and smoky notes frame pear, melon and almond flavors", describes Mathews.